About Us
Highland Titles is a family business, having been established in 2006.
It was started by Laura Bevis when she was studying accountancy at Glasgow University, and her father, Dr Peter Bevis, who was a retired zoologist.
It was by no means an original idea. "Souvenir" plots were first defined by the Land Registration (Scotland) Act of 1979, and have been bought and sold since before Laura was even born.
Looking for a way to fund her studies, she asked her father if she could sell souvenir plots from the family farm in the Scottish Highlands. Peter admits he thought it was a strange idea, but agreed so long as he could use some of the funds to plant trees in order to restore land that had been devastated by centuries of farming and unsympathetic commercial forestry.
The idea proved popular and the company was soon able to purchase a larger piece of land and expand the scope of the project. Highland Titles now manages more than 800 acres in the beautiful highlands of Scotland, and the nature reserve at Duror, near Glencoe, is one of the most popular nature reserves in Scotland.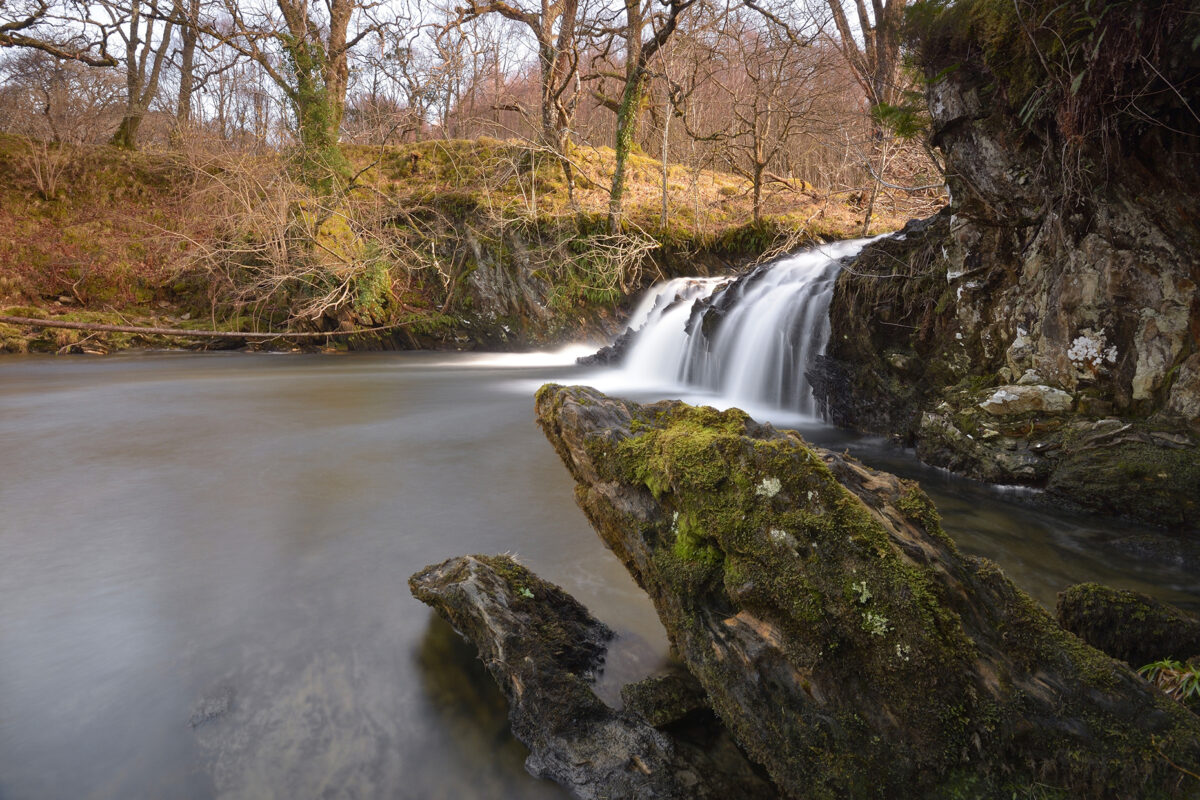 The Amazing Gift of Scottish Land
Our mission is to delight our customers by selling the most engaging gift in the world. We want people to love it whether they can visit or not.
Now in our 17th year, we believe we are well on the way to achieving this, and do not know of another gift company that engages so well and so often with its customers.
We take huge pride in our mission, as do our customers. Tens of thousands of Lairds, Lords and Ladies have visited the Highland Titles Nature Reserve at Duror, and all of them have strengthened their emotional ties with Scotland.
Souvenir Plots of Land
Souvenir plots of land were first defined in the Land Registration (Scotland) Act 1979 as:
"a piece of land which, being of inconsiderable size or no practical utility, is unlikely to be wanted in isolation except for the sake of mere ownership or for sentimental reasons or commemorative purposes".
This definition was updated in the Land Registration (Scotland) Act in 2012 with a small but important change. The "or" was changed to "and", which takes into account the fact that some tiny plots of land can actually be hugely practical in certain circumstances. One example of this would be a 'ransom strip' which could either prohibit or provide access to property with significant consequences for the value of said property.
Our customers obtain what is known as a personal right to a souvenir plot of land. This is essentially a contract between a buyer and a seller. Highland Titles remains as the registered landowner and we manage the land on your behalf.
Laird, Lord and Lady Titles
Laird is a Scottish word, meaning landowner.
Lord is the English translation and Lady is the female equivalent.
Is it a stretch to say that someone with a personal right of ownership over one square foot of land in Scotland is a Laird? Of course it is! That's the fun part of our gift. That's why most people buy it.
Some people (perhaps lacking a sense of humour) think it's an outrageous claim to make. That's fine with us. There is an easy solution to this problem: just don't buy it.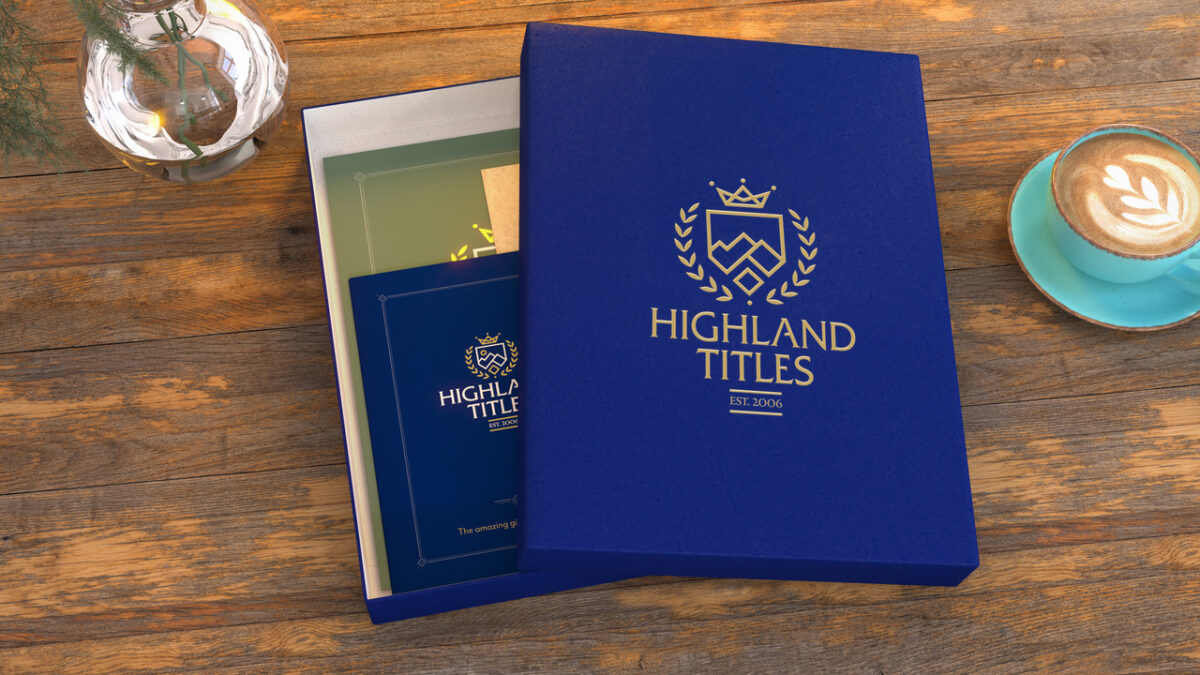 Other people (bless them all) think it makes for a great gift. Those are the people we're trying to delight.
Our customers obtain our permission to use our registered trademarks "Laird / Lord / Lady of the Glen" and they will be addressed as such by us and our 300,000+ strong community.
---
Are these titles meaningless?
Clearly, our small family business is in no position to bestow honours in the way that the reigning Monarch can do, but our "Laird/Lord/Lady of the Glen" titles are far from meaningless. Gifts are highly personal in nature. No one person is in a position to say whether a gift is with or without meaning. To do so would constitute a breathtaking feat of arrogance.
For some of our customers, our gift is fun. That fun has meaning.
For others, it's romantic. That has meaning.
For many, it's a way of strengthening their ties with Scotland. That has meaning.
We can say without any doubt that our Lairds, Lords and Ladies have helped us create a real feeling of community amongst our customers.
Tens of thousands of our customers have visited their plots and met with our team on the land. They have seen the huge amount of work we have put into creating one of the most popular nature reserves in the country, including an official Guinness World Record for World's Biggest Bug Hotel!
The whole place has meaning, and we encourage everyone to visit to see for themselves.
---
Is Highland Titles legitimate?
Don't take our word for it. Read our reviews. Look at our Facebook page, which features daily updates from our nature reserve. Take a look at our YouTube channel. Visit our nature reserve and meet with our team. See our tree planting efforts, our 3 acre lochan and official Guinness World Record Bug Hotel.
Despite all this, our business model is occasionally subject to criticism from people desperate for clicks, views or some other kind of attention.
It is SO patronising to our customers – the vast majority of whom are mature, professional people – to suggest that they have been duped into thinking that in return for spending £30 on our website, they will receive the sort of title that gets bestowed by the King. It is early in the reign of King Charles III, but we don't suppose he will be offering these services online any time soon.
For anyone who does place an order and is anything less than 100% satisfied, we have a 90-day 'no quibble' returns policy.
Our family business has been going since 2006, and any success we've had is simply down to the fact that we focus on delighting our customers.
Yours aye,
Doug Wilson
CEO, Highland Titles