Update From the Reserve – October 2022
This is a special month for us – Highland Titles turns 16! It's been quite the journey and there is no slowing down. Read on as we reflect on some of our memorable moments.
If you would like to keep up to date with all the latest news be sure to join our Highland Titles Community Facebook group.
---
A Very Sweet 16 Years
This month Highland Titles celebrated its 16th Birthday. We have come a long way since the first few plots were sold on the Tulloch Farm and have since grown into a 300,000+ community of Lords and Ladies coming together to conserve and protect 6 Nature Reserves. This landmark sparks a moment of reflection. We have put the time to good use with projects including paths, cabins (including ranger hut, visitor reception, hedgehog hospital) lochans, bridges, habitat boxes, bee hives and even the largest bug hotel in the world!
Here's to the next 16. We are excited to see what we can work together to do next!
---
A Winter Retreat
For the last couple of months, we have had a weekly slot on the local radio station, Nevis Radio, where we discuss the latest news from the Reserve. Take a listen to our most recent conservation.
---
Cleaning Up
Following the recent felling of the sitka trees, there was a lot of debris left behind, a mix of logs and all the stripped branches. These were driven over and managed to create an unexpected 'wooden decking'. As you can imagine this would get in the way of our native tree planting. Finally, after 3 different attempts, we managed to find a machine combo with the strength to lift and clear the 'decking'. All that's needed now is some dry weather so we can burn the piles left behind. e this time but she did manage to capture a lovely misty morning.
---
Clip of the Month: Return of the Rescued Cubs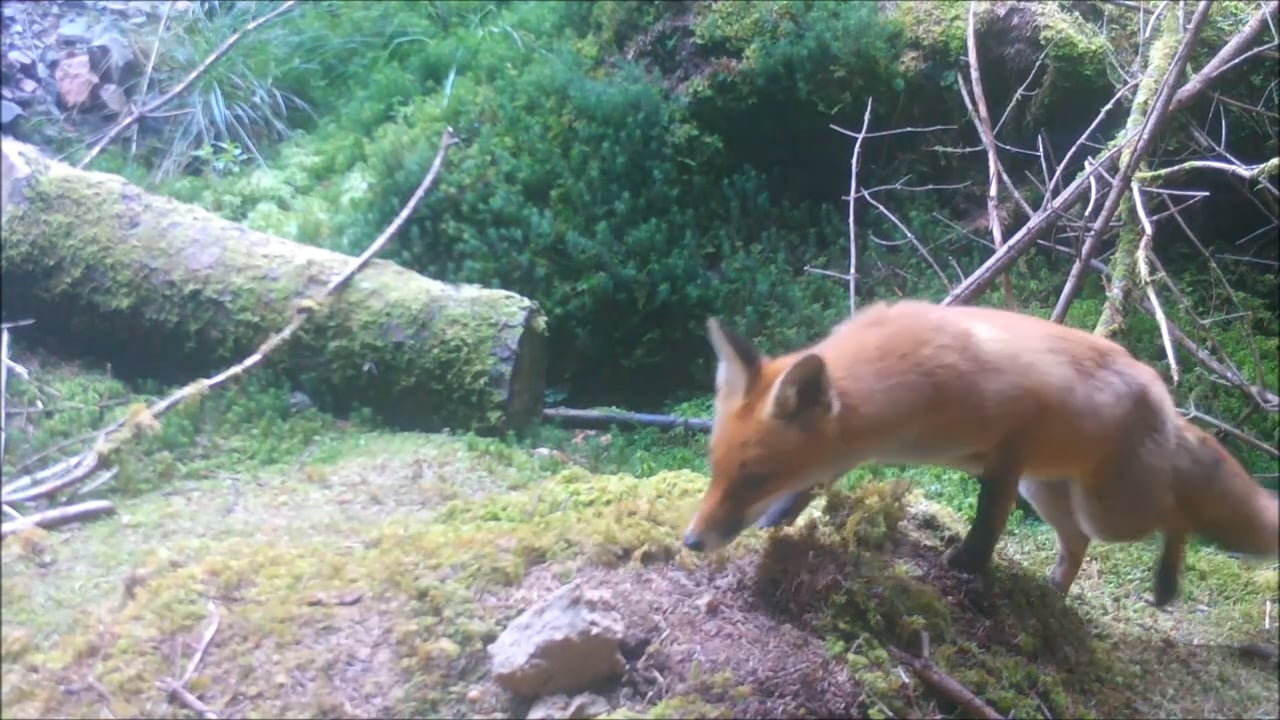 Foxes are never far away when there is an easy meal on offer. These lovely daytime clips captured the return of our last two rescued cubs!