Tracing Your Scottish Ancestry
Scotland is a relatively small country, but it has a wide diaspora. Since the 17th century, millions of Scots have emigrated all over the world. People with Scottish ancestry can be found far and wide, but especially in the United States, Canada, Australia and New Zealand.
If you're interested in tracing your Scottish genealogy, we've got all the hints and tips you need to get started and connect to your Scottish roots.
How to Tell if You Have Scottish Ancestry
So, how to tell if you have Scottish ancestry? One of the easiest ways to tell if you might have Scottish ancestry is by your surname, or that of your family members. You might think of Scottish surnames as being 'Mc' or 'Mac' names, like MacGregor or MacDonald, but there's actually a lot more variety in Scottish surnames.
From Lindsay to Dunbar, there's a wide range of Scottish surnames, many of which are tied to a specific Scottish clan. This is a great place to start researching your family history, as historically clans are usually tied to a specific part of Scotland.
The MacLeods, for example, are famously from the Isle of Skye, whilst the MacKays are from north-west Sutherland in the far north of Scotland. The once powerful Campbell clan dominated Argyll on the west coast, whilst the Douglas clan were prolific in the Lowlands, including Lanarkshire, Lothian and Dumfries and Galloway.
If you know what clan your ancestors belonged to, then you can contact the society for that relevant clan to find out more information including records and good places to start your research. You may even be able to join the clan and, of course – you can visit the ancestral home of your clan when you come to Scotland! Many of the great castles belonging to the clan chiefs are still in existence today, and there are many battle sites across Scotland where fearsome wars were waged between rival clans.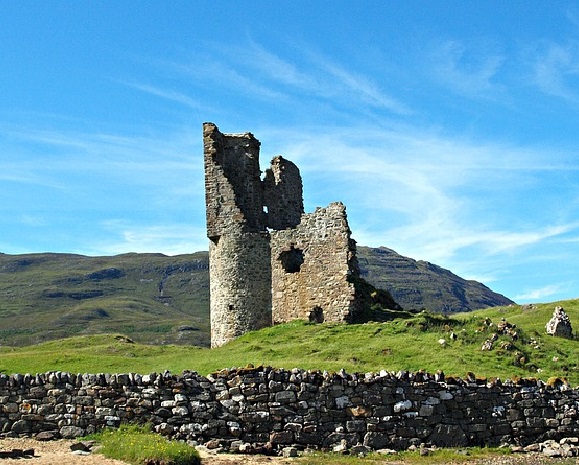 How to Trace Scottish Ancestry
If you're ready to start looking into your ancestry in Scotland, here's how to get started.
Review Your Family Tree
First things first, take a trip down memory lane and collate everything you have about your family history, including photographs and records. If you haven't yet started to put together a family tree, you should start now.
Often the best source of information is to talk to your older relatives. They can likely help you out with essential information about some of your relatives, including names, dates of birth and death, marriages and place of birth. Write down all the information you have, starting with yourself and your closest relatives and then working backwards. Websites like Ancestry are a good way to collate all the information you have and find new details.
As well as gathering the basic information about your family members, you'll also want to find out as many additional details as possible, such as places they lived and their occupations.
Researching in Scotland
Visiting Scotland to conduct your research is a rewarding experience. Visit the places your ancestors once lived and work, and spend some time filling out gaps in your family tree with access to physical records not available online.
The National Records of Scotland and National Library of Scotland, both based in Edinburgh, are great starting points. Both have a wealth of records covering hundreds of years, and friendly, knowledgeable staff who'll be able to help you locate the information you need.
The National Records of Scotland holds and local libraries are also a fantastic source of information. Most local authorities in Scotland have a local history collection, so if you visit the library where your family members lived, you may find information about them in old newspapers, photographs, and other archive material.
Churches also offer in-depth resources, with extensive records that you might not be able to find elsewhere, from illegitimate births to payments made to poor parish members. Look up the churches in your ancestor's local area and get in touch with the staff there who'll be able to dig out kirk session records, photographs, and more for you.
Forums
Scottish genealogy forums are a great way to connect with others also searching for their Scottish roots. You can trade information, share where to find specific records, and celebrate filling in pieces of the puzzle you've been searching for.
The Scottish Genealogy Society is a good resource, with a Facebook page that's often updated with items of interest. Family History UK, Family Tree Forum, Roots Chat and Talking Scot are all popular genealogy forums where you can connect with like-minded people on their Scottish ancestry quest.
Get Professional Help and Support
If the thought of doing it all alone is overwhelming, don't worry! There are plenty of places you can get help with either part or all of the journey including:
Get Closer to Your Scottish Roots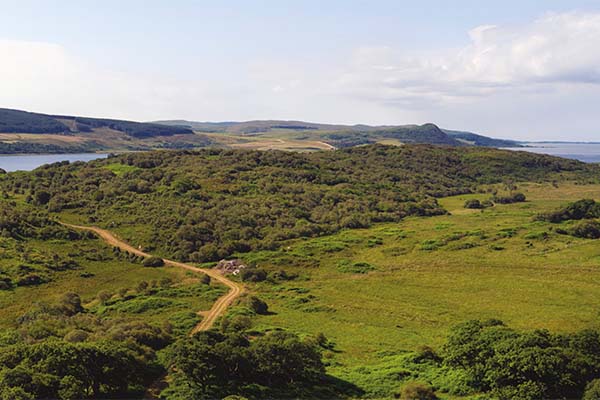 If you want to strengthen your ties with Scotland even further (or if you know someone who does!) then you can always buy a plot of land from our Scottish estate.
It's the ideal Scottish souvenir, and you can visit any time.
Buy a Plot