The Highland Titles Nature Reserve
Made possible by the Lairds, Lords and Ladies of the Glen. Open to all.
"Digital" plots of land available from the Highland Titles App (App Access Card required)
An official 4* Tourist Attraction
Book a guided tour!
The first Highland Titles Nature Reserve, opened in 2007, is made up of thousands of plots which are supported by a global community of Lairds, Lords and Ladies. This land is free to visit.
This reserve, located just 10 miles from the historic Glencoe, is also an established 4 star visitor attraction and we encourage you to visit and see the progress your support has made possible.
Our Trip Advisor reviews are awesome and we are very proud of our achievements here.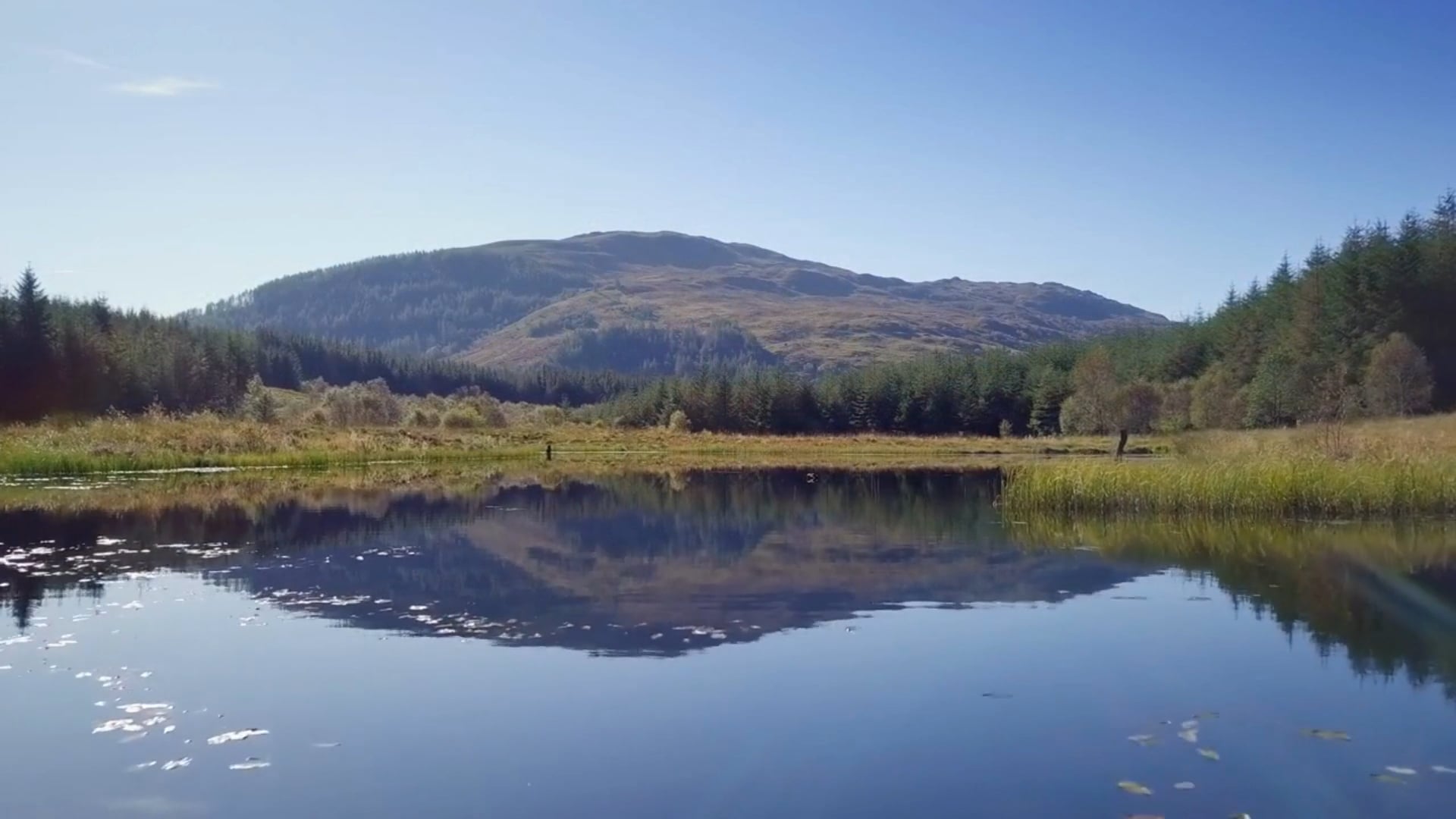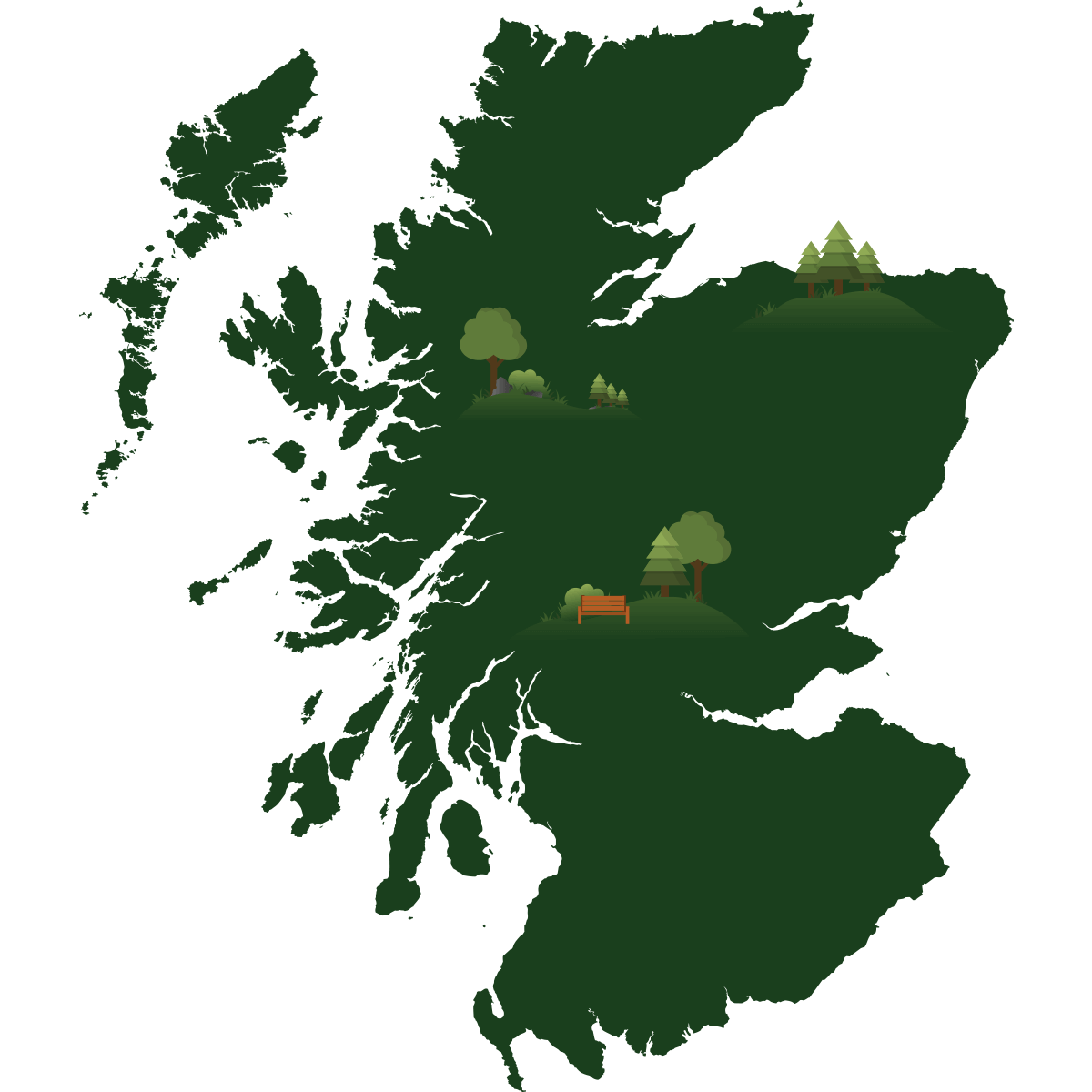 Duror, Near Glencoe
The first Highland Titles Nature Reserve, opened in 2007. Located close to the historical Glencoe, the reserve is one of two Highland Titles reserves and is also an established 4 star visitor attraction.
Visit the Reserve
Whether you're dropping by to visit your plot or just looking for a beautiful place to spend the afternoon, the Highland Titles Nature Reserve is a must-see attraction in the area. Our nature reserve is within 1 hour of 3 of the most iconic places in Scotland: Glencoe, Ben Nevis and the Glenfinnan Viaduct.
Our Guided Tour is a very popular with visitors and allows our Lords, Ladies and Lairds to visit their plot of land with an enthusiastic and knowledgeable guide.
This service must be booked well in advance as this is run by our very busy volunteers. Particularly in summer months, we can become fully booked sometimes months in advance. If you don't already have a Guided Tour ticket, they can be purchased from our website.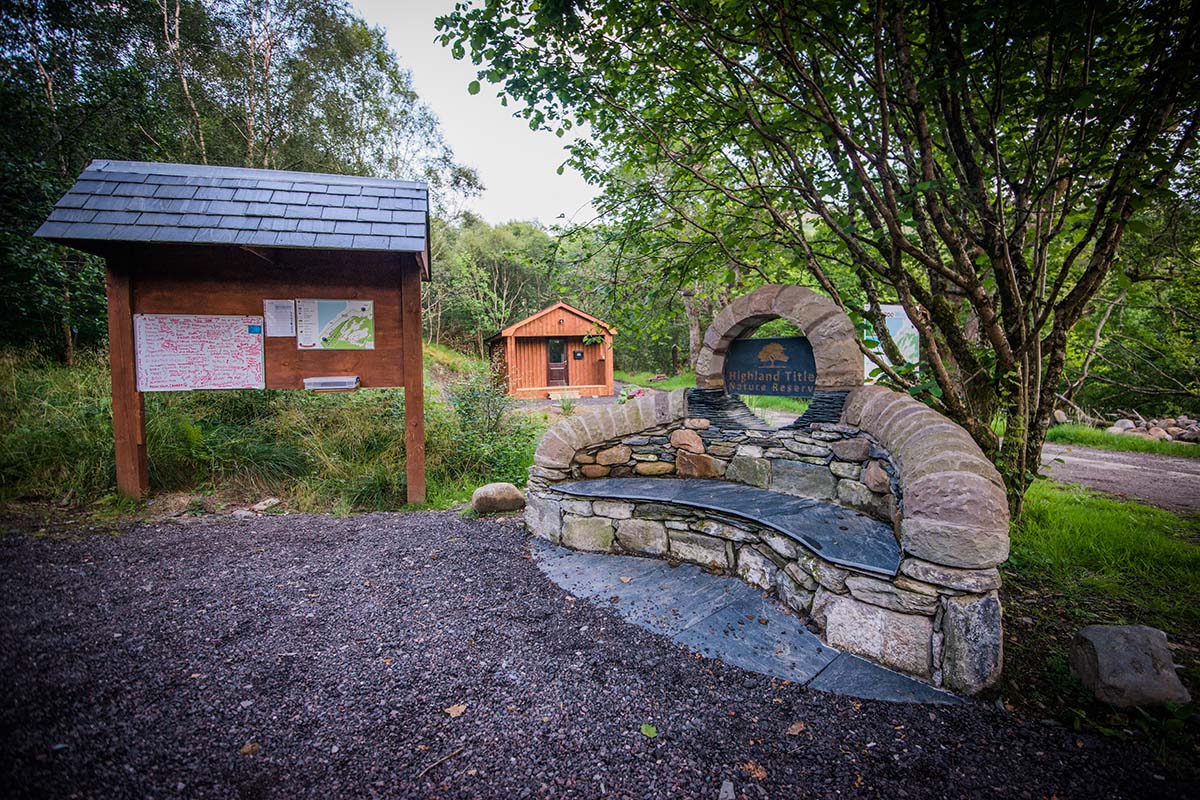 Book a Meet and Greet Online
To book an appointment, simply fill out the request form by clicking on the link below and we will be in contact.
Explore Using The App
You don't have to miss out if you are unable to visit the reserve in person! Our app contains a 3D replica of the nature reserve for you to explore. You can even choose a digital plot and decorate it with a castle and national flag!
Finding the reserve
Highland Titles Nature Reserve
Duror of Appin
Ballachulish
Highlands
PA38 4BW
Tel: 01631 740333
To find our car park, set your GPS for: [56.627174,-5.311716]
Using What3Words To Find Us
Still haven't heard about What3Words?
Find our Glencoe Nature Reserve and your plot using the What3Words location app.
The location of the visitor centre on What3Words is:
///yummy.swordfish.enlighten
Transport
Arrive by car
The Highland Titles Nature Reserve is located off the main road (A828) between Oban and Fort William in the Highlands of Scotland. The nearest village is Duror, and the nearest Post Code is PA38 4BW. Parking at both Nature Reserves is free.
Nearby Airports
Glasgow (2 hrs 15 mins)
Edinburgh (2 hrs 45 mins)
Inverness (2 hrs 30 mins)
Arrive by bus
Citylink coaches leave from Edinburgh and Glasgow regularly for Oban and Fort William. The 918 service between these towns stops at the Reserve. Ask to be set down at "Dalnatrat Road End" and walk 300 metres north along the cycle path.
A good option is to take the Skye Citylink bus from Glasgow Airport to Ballachulish Visitor Centre. This is a short walk from the Isles of Glencoe Hotel where we hold our annual Gathering. They can arrange a local taxi to take you to the reserve.
Arrive by rail
The nearest train stations are Fort William (approximately 20 miles away) and Oban (approximately 25 miles away).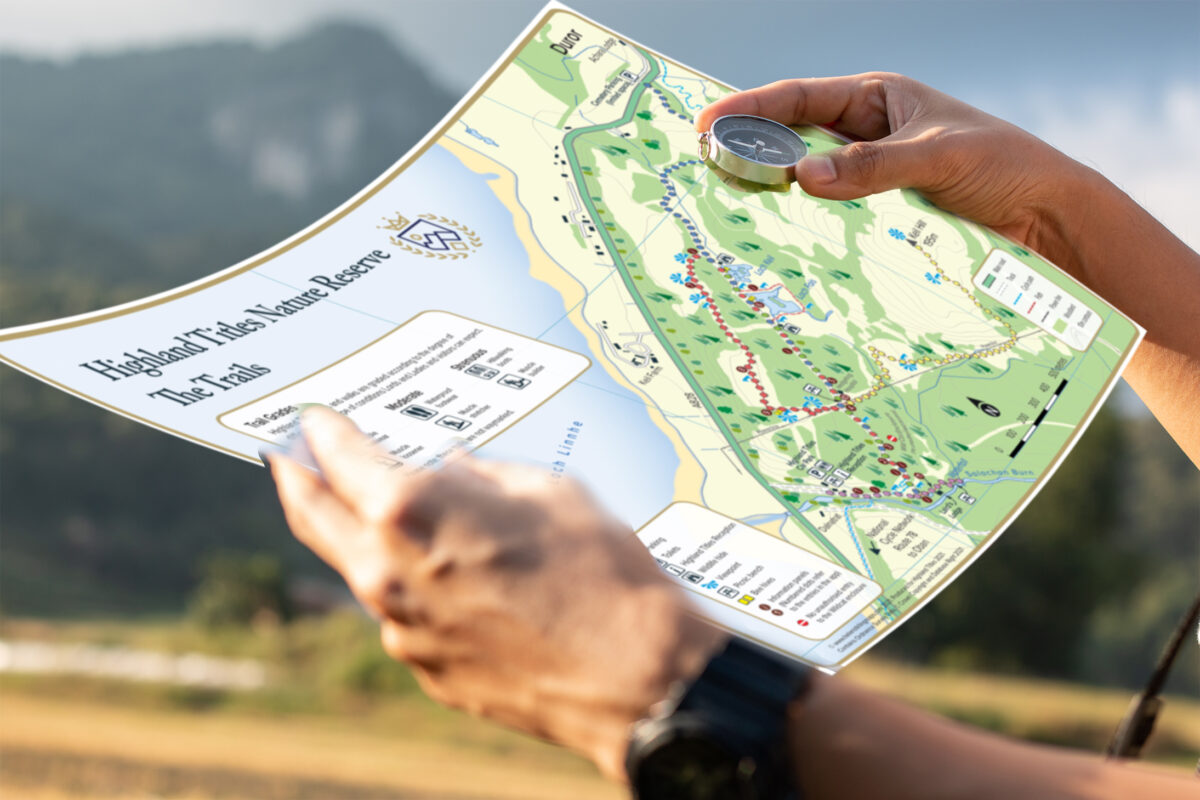 Visitor Facilities
We have a small shepherd's hut which we use as a reception area for guests. There you will find
Free WiFi
Visitor toilets
Maps and walking trail routes
Volunteers – ready to take 4×4 tours for those who have pre-booked with a voucher!
Tea or coffee
Live Webcam