Scottish souvenirs: what to bring back from Scotland
The Best Scottish Things to Take Home
Travelling to Scotland? We're sure you're going to love it so much that you'll want to take a little piece of the country home with you. The only problem? You'll be spoiled for choice when it comes to Scotland souvenirs!
We've made it easier for you, with our list of the best Scottish things to take home with you. Whether you're travelling with hand luggage only or have plenty of space for gifts from Scotland, our ideas include something for everyone. So, without further ado, here's our guide to what to buy in Scotland, whether you're taking a souvenir home for yourself, or a gift for a loved one.
---
Tartan items
One of the most iconic symbols of Scotland, you really can't go home without bringing something tartan back in your suitcase. You probably don't have space to bring back a full kilt outfit, but a tartan scarf or a cosy tartan blanket are great Scottish souvenirs. Not only will they remind you of a fantastic trip every time you use them, but they're also practical souvenirs that you'll get plenty of use from (especially if you live in a cold climate!).
If you're thinking of buying tartan scarves or blankets, you'll usually have a choice of polyester, lambswool or cashmere. Generally, polyester will be the cheapest and cashmere will be the most expensive – but you get what you pay for, and cashmere products will be the highest quality, cosiest choice.
Look for a scarf or blanket that's made in Scotland to guarantee a good quality product. You'll find a wide range of different tartans and colours to choose from. If your ancestors are from Scotland or you have a particular affinity with a certain clan, you could opt for their tartan. Otherwise, just go for the pattern or colour you like the best.
---
Become a Lord or Lady
What could be a better souvenir from your trip than a souvenir plot of Scottish land? Scotland is almost unique in having legally defined souvenir plots of land (plots so small that their value is commemorative or sentimental or for the sake of mere ownership). When you buy one from Highland Titles, you'll also become a Lord, Laird, or Lady of the Glen.
If you buy a Highland Titles plot, which come in plot sizes of 1, 5, 10 or 100 square foot, it will be located in our Kilnaish Estate near Tarbert on the west coast of Scotland. Here you'll find some of the most breathtaking scenery in the world. If you purchase a larger plot of land, you'll also receive a ticket to visit our Highland Titles Nature Reserve, at Duror, where our visitor centre is.
You'll be able to visit your plot of land at any time. What's more, the gift can be passed down the generations, not just once, but forever. It's the Scottish souvenir that keeps on giving!
---
Scottish antiques
If you're looking for a real piece of history, bring back a Scottish antique or two.
While Scottish souvenirs like tartan scarves and snacks can easily be found in any tourist shop across the country, you'll have to go hunting to find the best antiques – but that's all part of the fun! There are plenty of antique stores to be found all over Scotland, where you'll find a great selection of old coins, crockery, tableware, decorative pieces, and plenty of other treasures – but if you're struggling to find the perfect piece, you can also use an online retailer dedicated to Scottish antiques.
---
Harris Tweed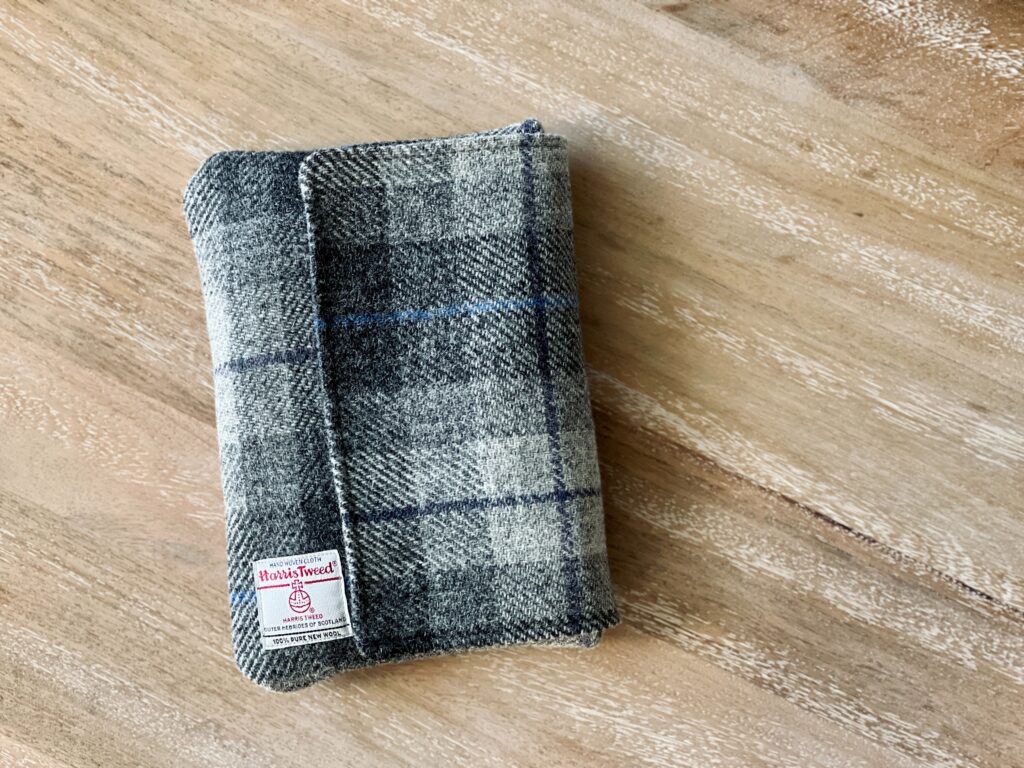 Tartan isn't the only fabric that Scotland's famous for: tweed is also a popular choice. It's made from rough wool that's been woven with a plain weave, twill or herringbone structure. It comes in a variety of different colours, and has traditionally been worn for leisurely outdoor pursuits like hunting and shooting – although now you can find a wide range of tweed items, from purses to lampshades. The very best tweed products are made by Harris Tweed. The Outer Hebrides have a long history of fabric weaving, and they've long been renowned for the quality of their tweed. Harris Tweed carries on that proud tradition, with a guarantee that every item bearing the distinctive Harris Tweed orb has been handwoven by islanders at their homes in the Outer Hebrides, finished in the Outer Hebrides, and is made from pure virgin wool that's been dyed and spun in the Outer Hebrides.
---
Whisky and gin
Maybe you love a wee dram every now and then. Or maybe you want to bring back a Scottish gift for that friend who always has a well-stocked drinks cabinet. Either way, you can't go wrong with a bottle of whisky or gin.
Scotland is famous for its single malt whisky, and with around 144 whisky distilleries in the country, it can be hard to narrow down which Scottish whisky you want to take home!
That's why it's important to do your research before you buy. You could visit a few whisky distilleries, an experience like the Scotch Whisky Experience on Edinburgh's Royal Mile, or a whisky tasting, to give you an overview of the different types of whisky. You might find that you don't like the fiery, peaty whiskies from Islay, for example, but love the fruitier flavours of Speyside whisky – or vice versa!
There's also been an explosion in Scottish gin production over the last few years, with around 100 gin distilleries now in the country – most of which are small-scale, independent operations. Some of the world's best gins are made in Scotland, from Edinburgh Gin and Lind and Lime, both made in Edinburgh, to gins made on Scotland's island distilleries such as the Isle of Coll Distillery and North Uist Distillery Co.
To find your favourite Scottish gin, you may want to try a gin tasting, visit a distillery, or simply head to a local bar and sample a few different gins on offer!
---
Scottish sweet treats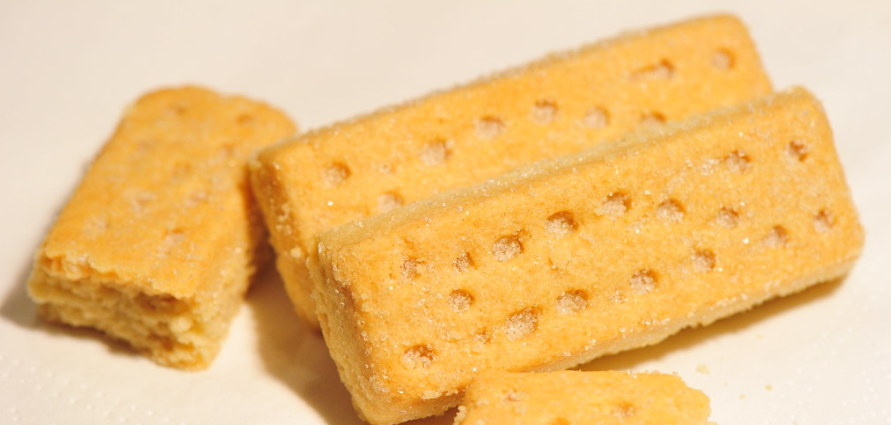 If you're running low on luggage space, snack foods won't take up too much space – but you can be sure that your friends and family will be delighted with edible gifts from Scotland!
The Scots love sweet things, so you'll have plenty of options to choose from, but some of the most iconic Scottish sweet treats to bring home are shortbread and tablet.
Shortbread is a traditional Scottish biscuit that dates back to the time of Mary Queen of Scots. It's crumbly, sugary, delicious – and incredibly moreish! You can find Scottish shortbread in shops and supermarkets all over the country. Look out for gift sets in pretty decorative tins that will serve as a souvenir of Scotland long after you've finished the last bite of shortbread.
Scottish tablet is a little bit like fudge, but harder and with a more brittle texture. It's made from sugar, condensed milk, and butter, and a well-made tablet will melt in your mouth. Again, you can buy it in shops and supermarkets across Scotland, as well as homemade versions in cafes and markets.
---
Scottish jewellery
Do you want a reminder of your time in Scotland that you can wear every day? Then go for a piece of Scottish jewellery!
There is a huge range of Scottish jewellery designs to choose from, whether you want to go for something more traditional such as the Celtic knot or a thistle design or prefer more contemporary jewellery.
Whether you go for a necklace, earrings, bracelet or a brooch, wearing your Scottish jewellery is sure to bring back special memories of your Scottish vacation.
---
Scottish books
If you're an avid reader, consider bringing home some books set in Scotland, or written by Scottish authors.
Scotland has a rich literary history and is home to a plethora of famous writers including Robert Louis Stevenson (author of Treasure Island and Strange Case of Dr Jekyll and Mr Hyde), Sir Arthur Conan Doyle (creator of Sherlock Holmes), Ian Rankin (author of the Rebus series of novels), the poet Robert Burns, and Muriel Spark (who wrote The Prime of Miss Jean Brodie, among many others).
Whether you go for a book by a Scottish writer, a book about Scotland and its history, or a collection of stories or poems set in Scotland, it's sure to bring you a deeper understanding of the country – and will look great on your bookshelf.
---
Scottish tea
The UK is famous for its love of a good brew – and Scotland is no different! In fact, it even has its own blend of breakfast tea. Like English breakfast tea, Scottish breakfast tea is a blend of black teas that's designed to be enjoyed with milk at breakfast time.
However, if you're not a fan of black tea, there are plenty of other Scottish teas to choose from. Head to a specialist tea shop like Whittard of Chelsea, or shop with a local, independent tea business like PeKoeTea, Wee Tea Company, eteaket, Shibui Tea or Bird & Blend Tea Co. They'll help you to select the perfect blend for you to take home and enjoy while you reminisce about your holiday in Scotland!
---
Themed souvenirs
There are a few characters that Scotland is famous for. Yes, we're talking about Nessie and highland cows. Who wouldn't want to take home a cuddly version of these iconic Scots?
A cuddly Loch Ness Monster or highland cow toy is the perfect gift if you're shopping for children – and we're sure grown-ups would love one, too! Alternatively, look out for coasters, prints, magnets and notebooks featuring these cute characters.
Another thing that Scotland is famous for is the bagpipes. While you might not want to take an instrument home, a bagpipe keyring or art print would make the perfect reminder of your trip to Scotland.
Take a little piece of Scotland home
From tartan scarves to tasty tablet, now you know what to bring home from Scotland, you can enjoy a stress-free holiday without worrying about finding the perfect present or souvenir. And remember, there's no better Scottish souvenir than your own piece of Scotland!