Update From the Reserve – November 2022
Winter is here and it has landed with a splash. Despite the adverse weather conditions, we have been staying busy around the Reserve. Read on to hear our latest news.
Swan Lake
One of the great perks of winter is the return of the Whooper Swans. These swans are larger than the Bewick Swan, typically weighing 9-11kg with a wingspan between 205-235 cm. The easiest way to identify a Whooper swan is by their bills which form a pointed 'v' shape with a distinctive large triangular patch of yellow.
Whooper Swans are powerful fliers and mainly arrive in the UK from Iceland. However, they can migrate hundreds or even thousands of miles to their wintering sites which have been known to be as far as Southern Europe and Eastern Asia. With so much choice it is extremely flattering that they choose our Reserve as their winter residence.
For now the photos have just been snapped using a camera phone but we will send Heather out with her notorious camera skills to capture images that do this stunning bird justice! Make sure you join our community facebook group so you don't miss any of the latest Reserve content and images.
---
Wet Wet Wet
For the last 2 months it has been non-stop rain. A local tradesman remarked that there were only 3 dry days in October and I don't think November has been much better. Although we are all in fear of developing webbed feet, the Salachan Burn does look better for it!
---
Pig Update
It's been a while since we have shared any news about Iona & Skye, so we have put together a video of clips showing the difference in their size from arrival to just the other day. They seem to be enjoying their current enclosure of the 8 acres of cleared sitka trees, as when the winds caused a tree to fall on our newly constructed deer fence, the pair knew they had it good and stayed just where they were!
---
Clip of the Month: Mountain View Mix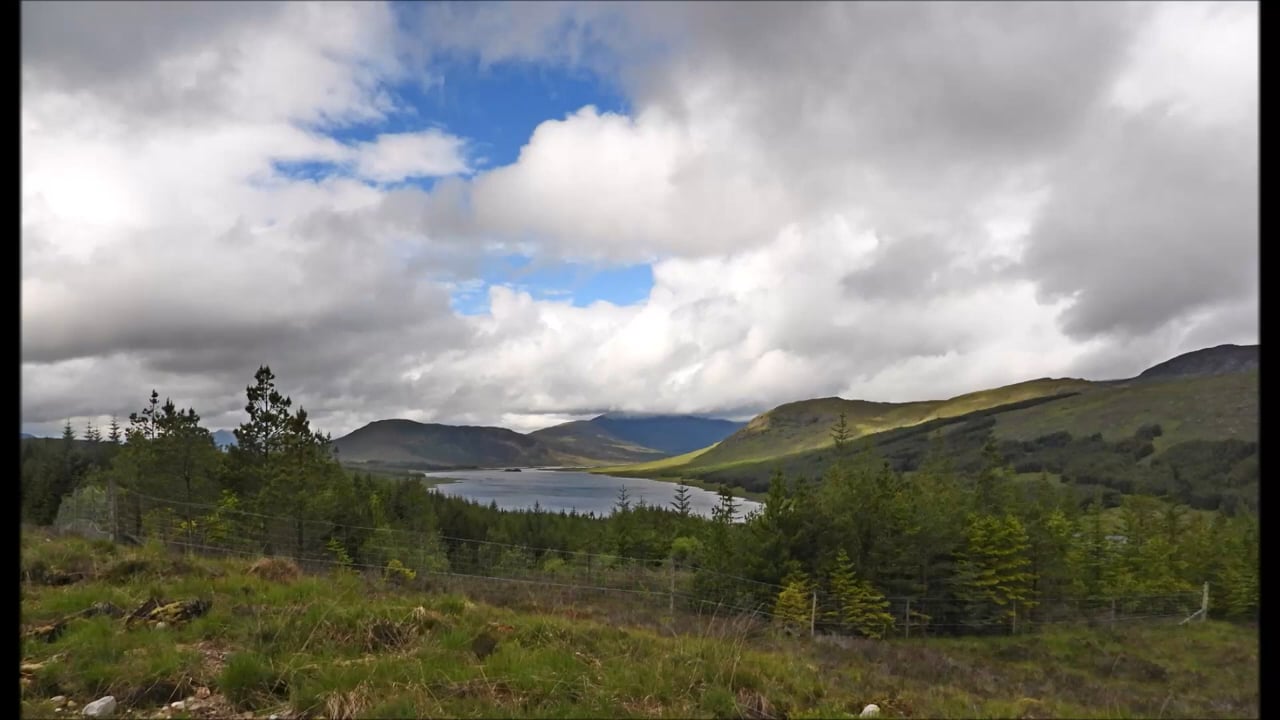 Mountainview, like so much of the Highlands, was nothing more than a poorly performing commercial sitka plantation when we bought it in 2014. On our recent trip, we couldn't help but be proud of the difference our Lords and Ladies have allowed us to make to this Reserve, with the flora and fauna diversity slowly returning to this stunning landscape. Take a watch to spot the wildlife that have chosen to call this piece of Scotland home.